This page is in the process of being updated. Please check back for new additions. 
Our board represents a cross-section of our community and has a passion for our organization and those we serve. The members work hard to ensure long-term sustainability of the organization and oversee that the funds raised directly affect veterans and military families.
BOARD MEMBERS & COMMITTEE CHAIRS
---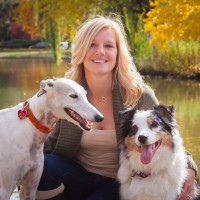 Dr. Heather Lane
Co-Founder, President, Selection Committee and Veterinary Committee Chair 
Dr. Heather Lane is a veterinarian, a strong supporter of veterans and military families and a big believer in the many benefits of the human-animal bond. Dr. Lane thought of the idea of VCAS during her last year of veterinary school and has worked to make VCAS a reality since then. She also holds a Master of Public Health, is a boarded specialist in veterinary preventive medicine and has worked with several organizations and individuals focused on the human-animal bond. She strongly supports the concept of "One Health" and believes that the human-animal bond is an important piece of this. Several generations of her family members have served in the armed forces and she has seen first hand the impact their pets have had on their lives.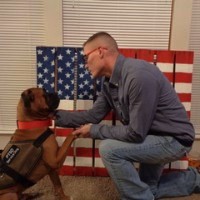 Jason Manley
Vice President, Retired Army Staff Sergeant, Veteran Recruitment & Alumni Affairs Committee Chair
Jason Manley is a retired Army Staff Sergeant. After graduating from Westland High School in Columbus, Ohio he enlisted in the United States Army. Jason served with the 101st Airborne Division in Iraq from 2003 through 2006 and in Afghanistan in 2008. Over this time he was awarded the Iraq Campaign Medal with four Campaign Stars, four Army Achievement Medals, two Army Commendation Medals, and the Army Commendation Medal with Valor. After serving his country in Iraq and Afghanistan Jason returned home only to find himself in the fight of his life with post-traumatic stress disorder. Struggling to find relief Jason turned to a shelter dog, named Abraham Lincoln. Jason adopted Abraham and through training developed a bond that enriched both of their lives and provided real relief from his symptoms. After experiencing the benefits of an emotional support animal first-hand he then began working at Columbus State Community College and with local leadership to raise awareness. He looks forward to working with Veteran Companion Animal Services to help veterans and shelter dogs in the Columbus area and around Ohio.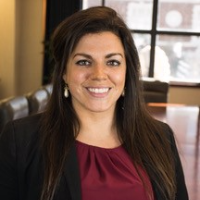 Brittany Pace 
Board Member, Secretary, Legal Committee Chair 
Brittany Pace is an Associate Attorney at Carlile Patchen & Murphy LLP and is a part of the Family Wealth and Estate Planning practice group. She primarily focuses on estate planning, probate, trust and estate administration, and elder law. Brittany received her undergraduate degree in finance from The Ohio State University and her law degree from The Ohio State University Moritz College of Law. Brittany is a member of The American Bar Association, The Ohio State Bar Association, The Ohio Women's Bar Association, and The Columbus Bar Association. She is also an accredited attorney with the U.S. Department of Veteran Affairs and enjoys helping veterans obtain benefits to assist with their long-term care.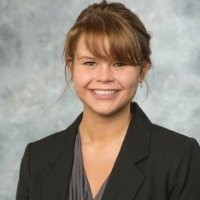 Michelle Click
Board Member, Treasurer, Finance Committee Chair 
Michelle Click is a Senior Tax Associate with PricewaterhouseCoopers LLP with a specialty in state and local tax. Michelle received her undergraduate degree in accounting and political science from Hiram College and her graduate degree in accounting from The Ohio State University. She has been involved in VCAS since its early days.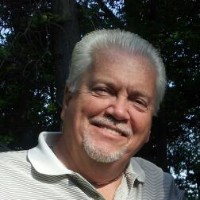 Bill Morrow
Board Member, Veteran, Training Committee Chair 
Bill Morrow has been a member of Toastmasters International for 40 years and has achieved the highest level of Distinguished Toastmaster and received a Presidential citation for many years of service to the organization. Bill is retired now after working as a Verizon Wireless store manager and has held a wide variety positions in sales and marketing departments as well as being the co-owner of Executively Speaking, an executive training company specializing in communications and adult learning. He graduated from Franklin University with a BSBA and served with the Army in Vietnam as a communication specialist.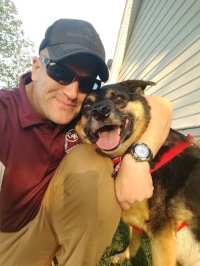 Russ Aikman 
Veteran, Marketing & Public Relations Committee Chair  
Russ Aikman served in the US Air Force as a security forces team lead at Minot AFB, ND. He deployed in support of Operation Southern Watch, enforcing the no fly zone over lower Iraq. After returning home, Russ developed a chronic kidney insufficiency  and was medically discharged. As his health deteriorated, the VA rated him permeant and totally disabled. Only 27, his life slammed to a stop with PTSD, depression and anxiety. At the lowest point in his life, a now 8-year-old Rottweiler mix, named Duchess saved him. Begging the question of who rescued who? VCAS helps answer that by placing shelter dogs with veterans. Aside from VCAS, Russ volunteers nearly full time with the American Red Cross as the volunteer counterpart of the director for Service to the Armed Forces. He supervises volunteers in 45 counties providing training, active recruiting, engagement and retention. He deployed four times as a disaster public affairs supervisor in 2017.  His most proud moment was being awarded the Presidential Volunteer Service award. Like so many veterans he missed the comradery of the military. In 2015 he joined the US Air Force Auxiliary where he is a 1st Lieutenant with the OH-210 Rickenbacker ANG Composite squadron. He serves as the unit and 8 county group public affairs officer and was the 2016 Ohio Wing pao of the year. He looks forward to helping VCAS to expand and serve the veterans.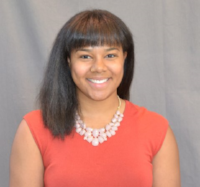 Kayla Orso
Fundraising & Events Committee Chair, Blog Editor
Kayla is finishing up her 1st year in a public health Master's program at Ohio State specializing in Veterinary Public Health. Her main educational interests include food safety and zoonotic diseases. Aside from education, she loves spending her time outdoors with her boyfriend and chocolate Labrador, Lupe. When Kayla grows up, she wants to be the Director of the Centers of Disease Control and Prevention.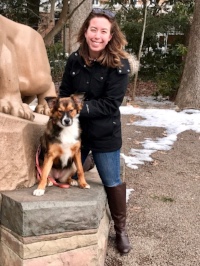 Amanda Smith 
Food & Supplies Committee Chair 
Amanda is currently pursuing a PhD in veterinary epidemiology at the Ohio State University, where her focus is on canine leptospirosis in urban settings. Prior to starting her PhD, Amanda completed a Master of Public Health degree with a focus on veterinary public health. Following completion of her PhD, Amanda hopes to begin a career as an epidemiologist and either stay in academia or work for a public health non-profit focused on outreach and education. In her spare time, Amanda enjoys traveling, staying active, and spending time outdoors with her rescue dog.
KEY VOLUNTEERS
---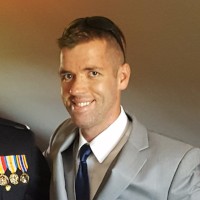 Dan Lane
Web Developer
Dan is the VCAS web developer and also contributes by providing material design and logistical support. Dan is a design engineer with a focus on new product development for medical devices. He attended Case Western University, obtaining a B.S. in mechanical engineering. He is an avid outdoorsman, dog lover and proud supporter of our military. He has been volunteering with VCAS since its incorporation.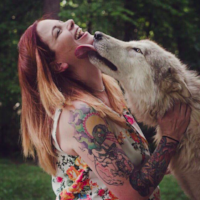 Megan Esala
Trainer
Megan is a dog trainer and canine behavioral specialist. She has been working in this field for 16 years. She's done it all: Grooming, Kennel Attendant, ER Veterinary Technician, Daycare Handled and District Dog Trainer of two large pet corporation. Her passion lies in animal behavior and she loves working for herself. "Every day is something different and new, and to me, that's the best part."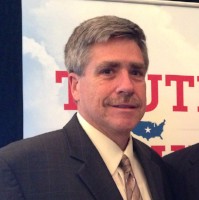 Tony Macisco
Tony is now semi-retired, providing volunteer services to VCAS, a cause he firmly believes in. Tony's prior experience of over 40 years as an international law enforcement agent, banking sector professional, adult educator, and security professional in the public and private sectors makes Tony an excellent volunteer in a variety of VCAS roles.  His expertise in building cohesive teams, establishing a vision, and developing strategies to successfully complete duties adds to the success of the VCAS mission.
BLOG TEAM
---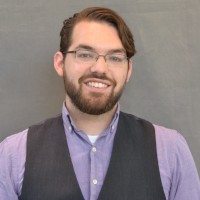 Joe Macisco
Lead Blog Editor
Joe leads a team of MPH student bloggers interested in the VCAS mission. Joe graduated magna cum laude from the Ohio State University with a B.A. in psychology and minors in neuroscience and criminology. He is currently working on a master's degree in public health with a specialization in health behavior and health promotion. Joe is interested in designing games to promote healthy behaviors.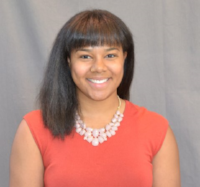 Kayla Orso
Fundraising & Events Committee Chair, Blog Editor
Kayla is finishing up her 1st year in a public health Master's program at Ohio State specializing in Veterinary Public Health. Her main educational interests include food safety and zoonotic diseases. Aside from education, she loves spending her time outdoors with her boyfriend and chocolate Labrador, Lupe. When Kayla grows up, she wants to be the Director of the Centers of Disease Control and Prevention.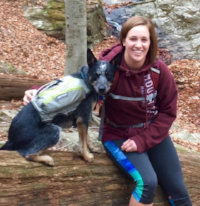 Courtney Norjen
Blog Editor
Courtney is a Veterinary and Masters of Public Health student at the Ohio State University.  Her primary interests are in small animal general practice, animal behavior, the human animal bond, and how all of this relates to public health.  Courtney hopes to practice clinical small animal medicine and then eventually transition into the public health field.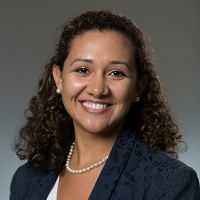 Alison Vossmoore
Blog Editor
My Name is Alison and I am a volunteer blogger for VCAS! I am a Virginian who has ended up in Ohio for OSU's Master's in Public Health program focusing on veterinary medicine and will starting veterinary school this fall. I come from a military family. My father served in the Marines for 32 years (Oorah!). I very excited about this opportunity to give back and thank veterans and families for their service and sacrifice. At home I have two dogs, a miniature poodle (Oliver) and pitbull boxer mix (Lizzy), and two cats, both domestic short hair rescues (Gunther and Colby). Oliver is a certified therapy dog and together we visit local libraries to participate in reading programs with children!