Our board represents a cross-section of our community and has a passion for our organization and those we serve. The members work hard to ensure long-term sustainability of the organization and oversee that the funds raised directly affect veterans and military families.
BOARD MEMBERS & COMMITTEE CHAIRS
---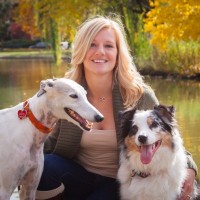 Dr. Heather Lane
Co-Founder, President, Selection Committee and Veterinary Committee Chair 
Dr. Heather Lane is a veterinarian, a strong supporter of veterans and military families and a big believer in the many benefits of the human-animal bond. Dr. Lane thought of the idea of VCAS during her last year of veterinary school and has worked to make VCAS a reality since then. She also holds a Master of Public Health, is a boarded specialist in veterinary preventive medicine and has worked with several organizations and individuals focused on the human-animal bond. She strongly supports the concept of "One Health" and believes that the human-animal bond is an important piece of this. Several generations of her family members have served in the armed forces and she has seen first hand the impact their pets have had on their lives.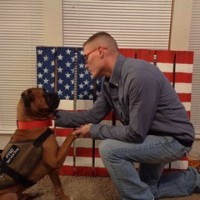 Jason Manley
Vice President, Retired Army Staff Sergeant, Veteran Recruitment & Alumni Affairs Committee Chair
Jason Manley is a retired Army Staff Sergeant. After graduating from Westland High School in Columbus, Ohio he enlisted in the United States Army. Jason served with the 101st Airborne Division in Iraq from 2003 through 2006 and in Afghanistan in 2008. Over this time he was awarded the Iraq Campaign Medal with four Campaign Stars, four Army Achievement Medals, two Army Commendation Medals, and the Army Commendation Medal with Valor. After serving his country in Iraq and Afghanistan Jason returned home only to find himself in the fight of his life with post-traumatic stress disorder. Struggling to find relief Jason turned to a shelter dog, named Abraham Lincoln. Jason adopted Abraham and through training developed a bond that enriched both of their lives and provided real relief from his symptoms. After experiencing the benefits of an emotional support animal first-hand he then began working at Columbus State Community College and with local leadership to raise awareness. He looks forward to working with Veteran Companion Animal Services to help veterans and shelter dogs in the Columbus area and around Ohio.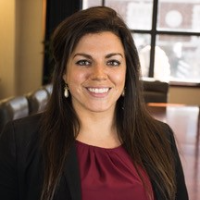 Brittany Pace 
Board Member, Secretary, Legal Committee Chair 
Brittany Pace is an Associate Attorney at Carlile Patchen & Murphy LLP and is a part of the Family Wealth and Estate Planning practice group. She primarily focuses on estate planning, probate, trust and estate administration, and elder law. Brittany received her undergraduate degree in finance from The Ohio State University and her law degree from The Ohio State University Moritz College of Law. Brittany is a member of The American Bar Association, The Ohio State Bar Association, The Ohio Women's Bar Association, and The Columbus Bar Association. She is also an accredited attorney with the U.S. Department of Veteran Affairs and enjoys helping veterans obtain benefits to assist with their long-term care.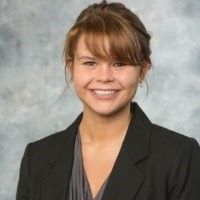 Michelle Click
Board Member, Treasurer, Finance Committee Chair 
Michelle Click is a Senior Tax Associate with PricewaterhouseCoopers LLP with a specialty in state and local tax. Michelle received her undergraduate degree in accounting and political science from Hiram College and her graduate degree in accounting from The Ohio State University. She has been involved in VCAS since its early days.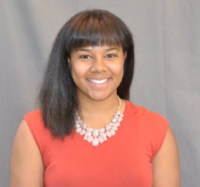 Kayla Orso
Board Member, Training Committee Chair
Kayla is finishing up her 1st year in a public health Master's program at Ohio State specializing in Veterinary Public Health. Her main educational interests include food safety and zoonotic diseases. Aside from education, she loves spending her time outdoors with her boyfriend and chocolate Labrador, Lupe. When Kayla grows up, she wants to be the Director of the Centers of Disease Control and Prevention.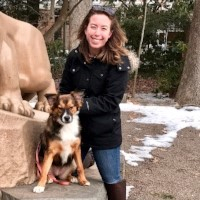 Amanda Smith 
Board Member, Food & Supplies Committee Chair 
Amanda is currently pursuing a PhD in veterinary epidemiology at the Ohio State University, where her focus is on canine leptospirosis in urban settings. Prior to starting her PhD, Amanda completed a Master of Public Health degree with a focus on veterinary public health. Following completion of her PhD, Amanda hopes to begin a career as an epidemiologist and either stay in academia or work for a public health non-profit focused on outreach and education. In her spare time, Amanda enjoys traveling, staying active, and spending time outdoors with her rescue dog.
KEY VOLUNTEERS
---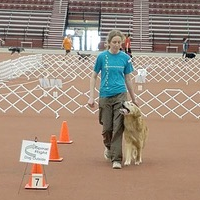 Kristen VanNess
Trainer
Kristen VanNess has a degree in animal behavior and is a graduate of the Karen Pryor Academy dog trainer program. She teaches dog training throughout central Ohio. She loves working with families to achieve specific training goals."
A Frame of Mind Animal Training
www.afmdog.com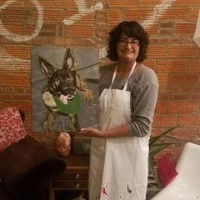 Amanda Padamadan
Volunteer & Events Committee Chair
Amanda Padamadan is owner of a small family-owned engineering consulting firm in Columbus Ohio. She is a recent graduate with her Masters in Geodetic Science from the College of Engineering at The Ohio State University. Her undergraduate degree is from the Linder College of Business from The University of Cincinnati. She's the proud mom of a beautiful female German Shepherd fur baby. She got involved in rescues about a year-and-a-half ago. She is very excited to start her new role and help the Veterans Companion Animal Services develop and evolve in their mission.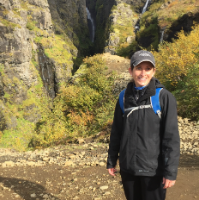 Natalie Fancher 
Sergeant at Arms 
Natalie Fancher is a Columbus native and graduate of Saint Francis DeSales High School. She received an ROTC scholarship to Xavier University in Cincinnati, Ohio and graduated with her B.A. in 2001. Shortly after graduation, Natalie was commissioned as an Army Signal Officer. She spent most of her time on active duty attached to V Corps Artillery. Natalie deployed to Iraq with V Corps Artillery in 2003 where she earned a Bronze Star, Army Achievement Medal, Army Commendation Medal, National Defense Service Medal, and Global War on Terrorism Expeditionary Medal. Returning to Ohio after her active duty service was a true shock. She continues to struggle with PTSD and has a strong desire to help other veterans who are adjusting to civilian life after war. Natalie is married and has two kids. She is excited to be a part of VCAS as the Sergeant of Arms.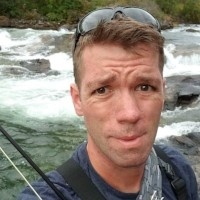 Dan Lane
Web Developer
Dan is the VCAS web developer and also contributes by providing material design and logistical support. Dan is a design engineer with a focus on new product development for medical devices. He attended Case Western University, obtaining a B.S. in mechanical engineering. He is an avid outdoorsman, dog lover and proud supporter of our military. He has been volunteering with VCAS since its incorporation.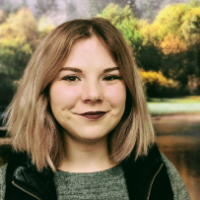 C. Rosie Bauder, MA, LPC
Donor Outreach and Fundraising Chair
This is Rosie's first year with VCAS and she is thrilled to be joining the wonderful board members and volunteers who serve veterans and their companion animals. She is a dual-degree student at The Ohio State University working toward a PhD in Counselor Education and a Master's in Public Health. She is passionate about promoting veteran wellness and preventing suicide. Both her research and clinical work are rooted in saving lives from suicide. In her free time, she can be found on her bike or in the backyard with her Boxer-mix, Zooey.